Tournament Schedule & Standings
---
---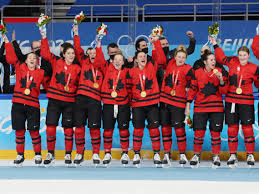 ---
First of all, the schedule is live in RAMP. Please note that a few games were changed after the spreadsheet was circulated last week.
The schedule in RAMP is correct, and you can safely delete the spreadsheet.
All games will be managed through RAMP this year; gamesheets, sign in, etc.
We will be tracking the standings using this website;
Over the next few days you'll see a bit more information added to the site to help you navigate the tournament and the playoffs.
We are using your OWHA name/number on the schedule, to ensure that the game sheets work properly. Next year we'll figure out how to have a 'display name', but in the meantime, make sure your team knows what their official name/number is.
Finally, if you're getting this email and you don't see your games in RAMP, there is a chance that we have the wrong OWHA number. Please let me know ASAP if that's the issue (this happened with a couple of teams already).
I look forward to seeing you next weekend!