In Memoriam - Ryan Solman - February 22, 1982 ~ June 27, 2022 (age 40) (Coach, U15BB)
---
---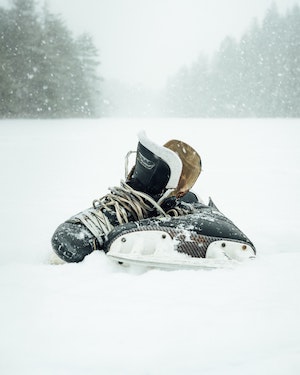 ---
It is with great sadness that we announce the passing of one of the team. Ryan Solman died unexpectedly this week.
Ryan was the head coach for the U15BB team for the upcoming season, and his presence will be greatly missed on and off the ice.
For more information, please follow this link;
https://www.billingsleyfuneralhome.com/obituary/Ryan-Michael-Solman#tributewall
Our thoughts are with Ryan's family and the many young players that he has left with a lasting impression. The Huntsville Girls Hockey Association has asked that players place a hockey stick on their front porch; we would like to extend this request to our Hawk players in memory of Ryan and in support of his family.
In lieu of flowers, donations can be made to the Children's Foundation of Muskoka to aid our future little athletes.